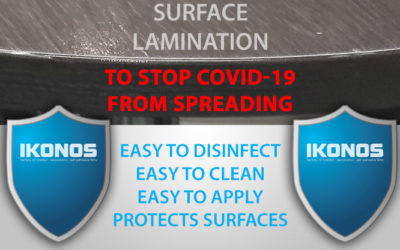 Surface lamination helps to avoid virus infection. Above all, Ikonos laminates give surfaces the uniformed structure. Plane areas are easy...
News from printing media producer
The News section informs about innovations, events and ideas. By following the highest European standards we are certainly the vanguard of eco-friendly printing media producers. You will find here all the informations about LFP.
 It can't be overestimated how relevant is the choice of material we want to print on. First of all we must know where the material is going to be applied. By knowing this we can make the right choice. Printing materials are like any other product. If they are of good quality you will be happy to use it – if not than it will be a rocky road.
new products | innovations | applications | events | ideas
Customer Service
Phone:
+48 77 455 63 19 ext. 67
Phone:
+48 77 455 63 19 ext. 65
Mobile:
+48 885 997 004
Address
Media Ikonos Sp. z o.o.
ul. Gosławicka 2D
45-446 Opole
Poland
VAT EU No. PL 7543000841