Ikonos profiflex Pro GPT PP60+ LATEX UV. The top quality printing product for large format inkjets. Its biaxially oriented polypropylene (BOPP) structure is a signature of high quality. It is white, gloss, 60 micrometer thick modern printing substrate. The material is recyclable and 100% PVC-free. Above all, it has stunning printing properties.
The reduction of waste marks the ecological attitude of Ikonos. The high durability of the material combined with low thickness certainly contributes to it. Additionally, the product do not shrink and is UV stabilized.
 Save for health and environment

To clarify, the material allows to produce vivid and sharp images on one hand. On the other hand it also contributes to the reduction of harmful substances. It saves work-time, reduces waste and is safe for health.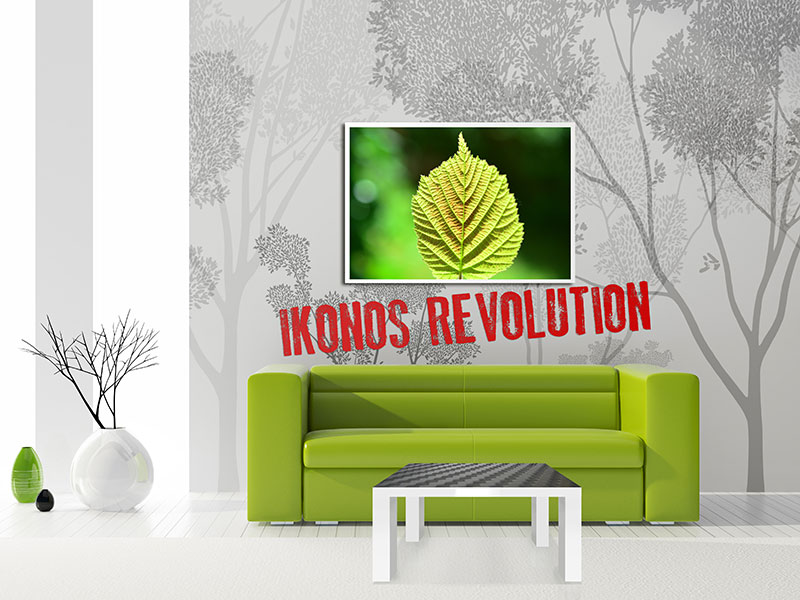 By choosing Ikonos GPT PP60+ you contribute in the reducting of carbon dioxide emissions
We also made many pro-ecological changes in the factory. For example we installed additional solar panels. As a result we increased the share of sustainable energy in the production. This is how we contribute to reducing of CO2 emissions. In other words by choosing our products you help the environment and the planet. Thank You!
Advantages:

Eco-friendly:

Application

:
– high resistance
– long durability
– low weight
– easy in application
– no shrinkage
– no curling
– for indoor & outdoor
– super-high printing quality
– for LATEX & UV inks
– made in EU

– REACH compliant
– recyclable
– PVC-free

– low weight – less waste

– indoor & outdoor applications

– schools

– offices

– households

 – malls
Category

Biaxially Oriented Polypropylene

Adhesive

Coat

Gloss

Thickness

60 

μm

Latex / UV
Ikonos Profiflex Pro GPT PP60+ was designed for indoor & outdoor applications. It is 100% PVC free, therefore it is perfect solution for environmentally friendly graphics, posters and decoration purposes.
Available sizes

Lenght (meters)

GPT PP60+

1.05
50*

GPT PP60+

*other lenghts on request

Customer Service
Phone:
+48 77 455 63 19 ext. 92
Phone:
+48 77 455 63 19 ext. 92
Mobile:
+48 885 997 004
Address
Media Ikonos Sp. z o.o.
ul. Gosławicka 2D
45-446 Opole
Poland
VAT EU No. PL 7543000841