BLM masking self-adhesive film is an indispensable material for sandblasting works. The film allows to create high-quality stencil patterns. It ensures ideal conditions for comfortable work. As a result the production goes fluently. All in order to get the best final outcome with regular and sharp edges.
The hereby BLM 400 is the thickest masking film in our offer. Designed for heavy duty jobs. The material effectively deflects the pressurised abrasive sand. It allows to get regular and sharp edges even on the hardest stones and rocks. The material is certainly one of the most user-friendly self-adhesives on the market. Easy to mount and also to remove. Original Ikonos glue makes it keep the shape throughout the whole sandblasting process.
Thickness of 400 μm secures the surface underneath. Easy to cut and prepare stencil patterns. Produced in Europe accordingly to the highest EU standards and norms.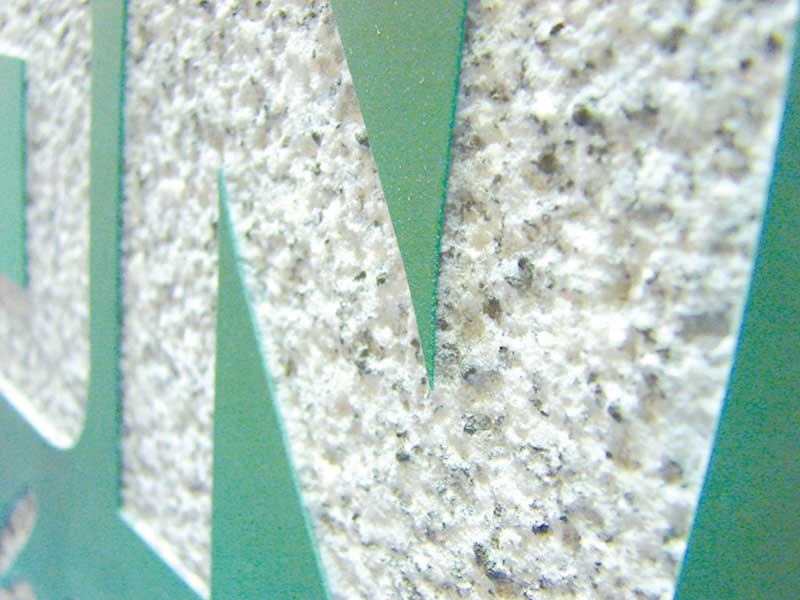 Advantages:

Additional:

Application

:
– easy to cut
– extremely durable
– easy to apply and remove 
– perfect protection of covered surface
– made in European Union
– REACH compliant


– ensures sharp contours




– withstands high loads




– removable without leaving any residue




– ideal for cutting plotter

– sandblasting / engraving

– stone, marble

– wood

– plastics
Category

Coat

Adhesive

Transparent, removable

Thickness

400 

μm

Application

PVC film developed for sandblasting in glass, plastics, wood and deep sandblating in stone / granite. Film is dedicated to use on cutting ploters
Available sizes

Lenght (meters)

*other lenghts on request