Ecological awareness becomes a common thing. People care more than few years ago about what they eat, what products they use, what happens with the waste they produce and so on. In consequence there's growing demand on products that are recyclable, biodegradable and are non-toxic.
Our polypropylene and polyethylene films family is already bigger than PVC-based product line.
For some time we were working hard to find ourselves in the place where publication of PVC-free Catalog is justified. This special line of products deserves separate publication no doubt. Not so long ago it would be just a short brochure – today it is a proper catalog.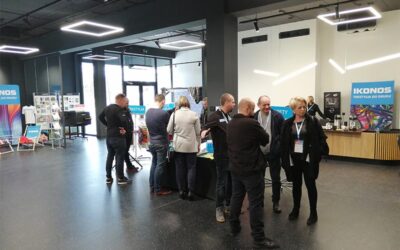 Open Days 26-27.10.2022. Find the best LFP media line, and printing system for Your business. Ikonos Media & Atrium Centrum Ploterowe team has everything one can wish for in the market of the digital large format printing. Traditionally we organize Open Days every...
read more