It is already official that any eye protection wear must be certified. The fulfilment of the norm EN 166:2001 is the priority. Certified for EYE PROTECTION PET is the new standard. The time for high-quality PET-G eye protection film begins.
It is already official that any eye protection wear must be certified. The fulfilment of EN 166:2001 EYE PROTECTION EUROPEAN STANDARD is demanded from products distributed in UK. It surely won't take long when all of the countries will regulate this part of the market. It is exactly as we informed earlier. This is certainly  the end of Wild West and free-for-all on the market of face shields.  Therefore the time is now for certified eye protection PET (Polyethylene terephthalate).
The time for certified PET-G eye protection film begins. It had to happen reather sooner than later. Considering the scale on which these items are used nowadays. Leaving this as free-for-all was wise at first. The demand was to equip all as fast as possible. However, the time passes by. The situation stabilizes and people return to work under new safety rules. It is not hard to imagine how harmful and costful could be leaving it as is.
Lets not forget that we are talking here about optical wear in fact. Therefore, all personal eye protection shields should be treated just as any pair of glasses. Everyone should know what kind of material protects his face. Especially, if we expect from people to work in these things for 8 or more hours per day.
EN 167:2001 certified Ikonos PET-G – safe for eye protection
There are many transparent PET films on the market. Even if they at first appear similar, they certainly have different characteristics. Most definately not every transparent film can be used as eye protection! There are such parameters as haze, light diffusion and ofcourse percent of transparency. All these comprehensive data, confirmed by laboratory tests, one can find for NEW Ikonos PET-G. The product was specially made for face protection applications. It is certified for EN 167:2001. This makes it perfect base material for production of any eyewear.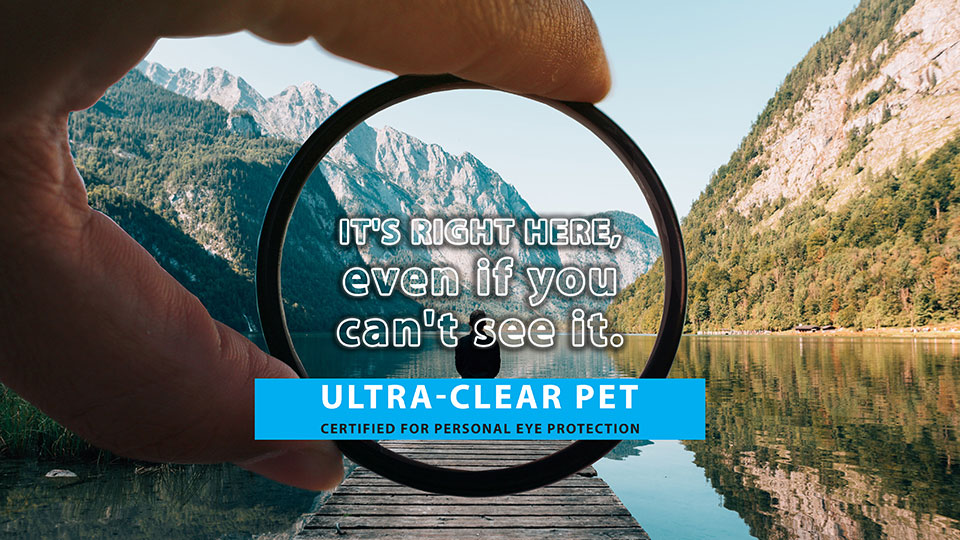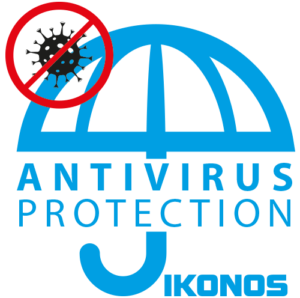 IKONOS vs COVID-19
use Ikonos products to protect against coronavirus

counter shields & personal shields/visors
- eliminate the risk of close contact infection
surface lamination
- makes disinfection easier / protects surfaces -
floor and wall information
- helps to keep order in public places -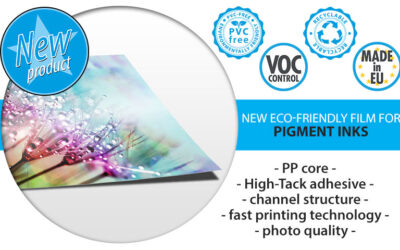 We are proud to announce the NEW PVC-free self adhesive film for pigment inks. The product offers many advantages onthe market of Large Format Printing Media. Its high-quality components offer superb physical properties and full recyclability.We are proud to announce...
read more